Klankmeanders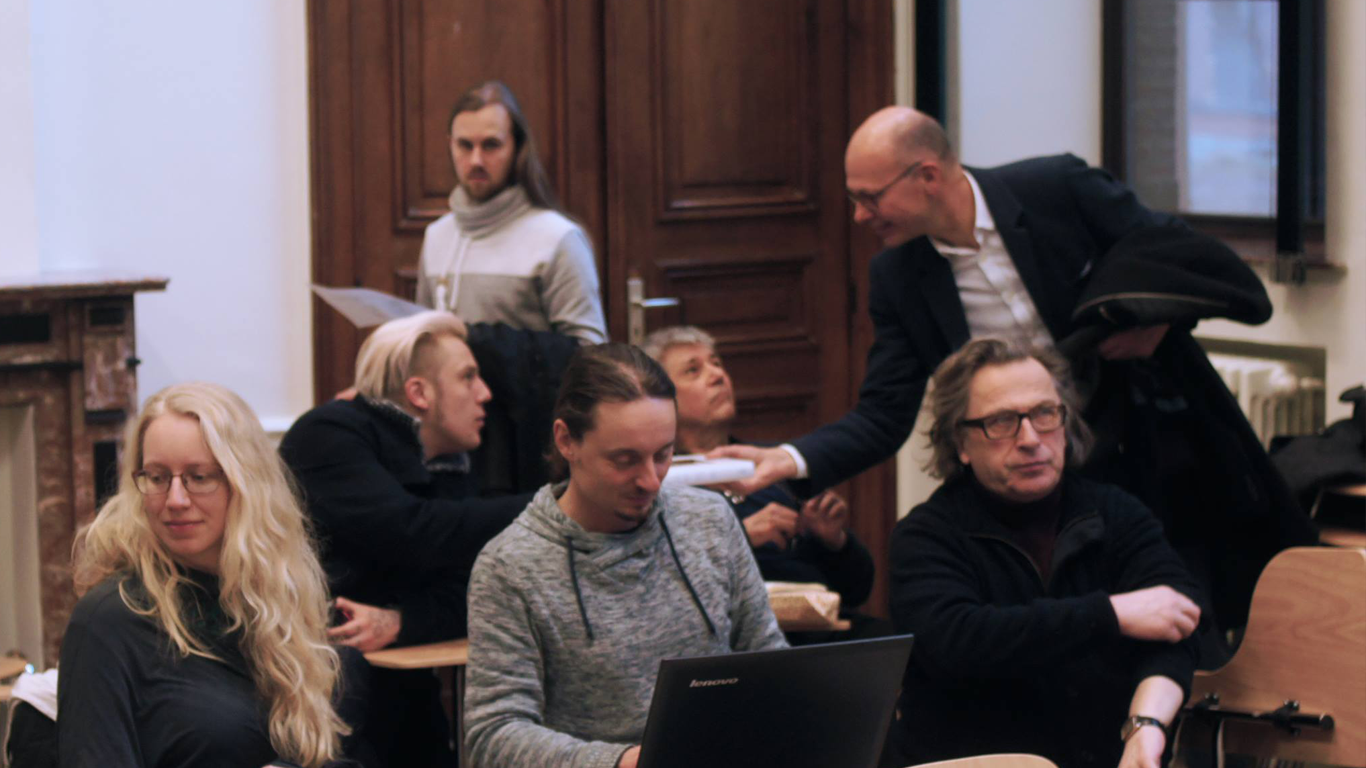 Artist - Hantrax and Hendrik Van Geel
A weekly radioshow about modernism on Radio Centraal, hosted by Hantrax & his dad Hendrik Van Geel.
every tuesday at 11:00 CET
https://
www.mixcloud.com/han-trax/
---
The Word Radio

Artist - Hantrax
A monthly, offbeat selection of music based on personal encounters, with the overriding aim being to explore the space between genres.
Hosted by electronic music composer and pianist Hans Swolfs, better known as Hantrax.
https://theword.radio/series/hantrax-presents-headroom
---
Adilia Yip
Artist - Hantrax and Adilia Yip
---
Composition for AMVK
Artist - Hantrax, AMVK, and Aldo Struyf
Art historian and author Leen Huet opens the exhibition
21:00 - Hantrax (live) musical composition for the work 'Coromandel, disturbed I'
22:00 - 00:00 - Dj Aldo Struyf
---
Composition for Flora Miranda



Artist - Hantrax and Flora Miranda


music composition for the fashion show 'title' Fall/winter 18 - 19,
Paris Fashion Week 19/19 at Westin Hotel with the support of mi* galerie & centre d'art

---
HANTRAX DOLLS
Artist - Hantrax
More at
https://www.instagram.com/hantraxdolls/
---
Swolf & De Mey
Artist - Hantrax and Yves De Mey
A musical dialogue between Yves De Mey (aka eavesdropper) & Hantrax
---
Teichert & Swolfs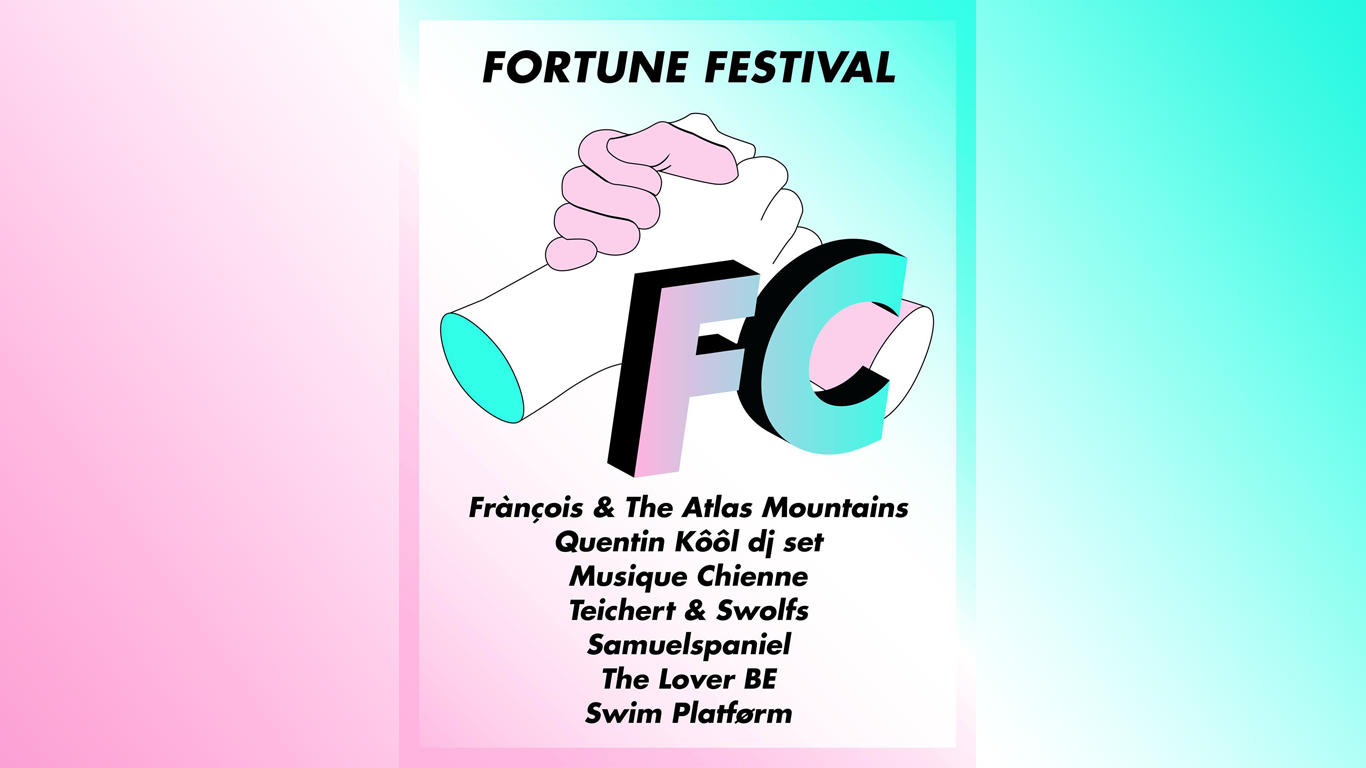 Artist - Hantrax and Uwe Teichert
An electronic dialogue between Uwe Teichert & Hantrax.
---
360° Diamond Dome
Artist - Hantrax
Commisioned by the city of Antwerp : Diamond Dome with full dome projection and content creation by Fisheye
and quadraphonic sound scape by Hantrax
---
Chantal
Artist - Hantrax and Chantal
Chantal Yzermans/Radical Low invites musician composer Hantrax
to work together on a new project 2018 which gravitates around the ritual of the parades.
Both artists appropriate the origins of the march, rooted in popular music,
with its typical binary code, enhancing the soul and the body of the performers,
where one loses one's individuality to blend into another entity: the group.
Yzermans and Hantrax are interested in its powerful potential, as it represents a liberating tool as much as a restraining traditional discipline.
This ambiguous quality drives to different and opposite directions and interpretations which is the core of this research.
Their collaboration will culminate into a three act performance that will be presented in non-traditional urban settings,
unannounced and DYI spirit. In May and June during their residency at La Briqueterie (FR) and Tanzhaus Zürich
they will work on their first act infused by Tchaikovsky's Apotheosis of the ballet 'Sleeping Beauty' and the American 'Ticker tape parade"
Location: Tanzhaus Zürich(CH), La Briqueterie (FR)
---
Grinko _ show



Artist - Hantrax


Hantrax delivered the music for Grinko collection fall/winter 18/19, presented during fashion week Milan, it



---
Schraenen & Swolfs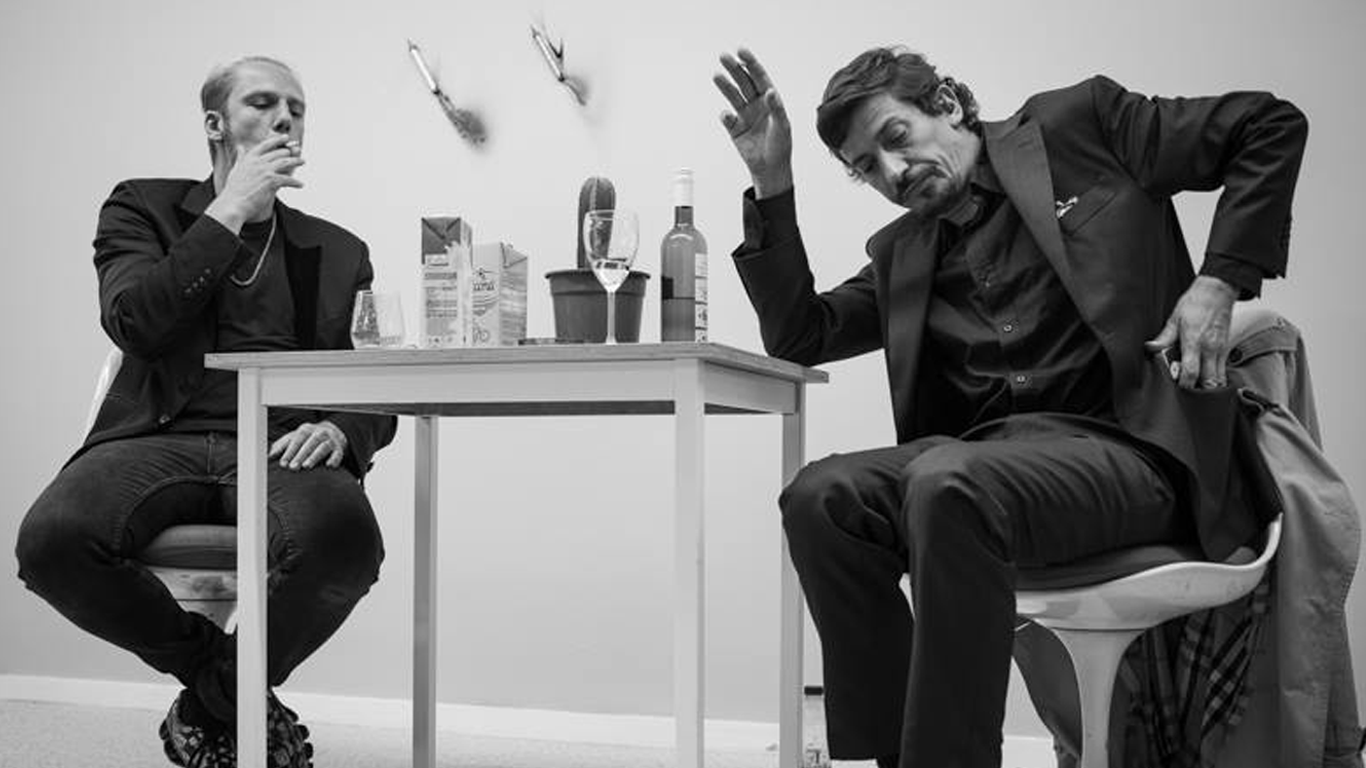 Artist - Hantrax and Stéphane Schraenen
A performance collaboration with visual artist Stephan Schraenen,
about performances during the 2018 'Conference Bohemienne' curated by pulsar & mr. make-do
---
Sven Rayen Ensemble at 'Some Loop holes Ain't so Loopy'
Artists - Hantrax
Sven Rayen
Hannes D' Hoines
Interdisciplinary exhibition curated by Mr. Make-Do for Flux / City of Kortrijk
Participating artists
No choice tattoo
Bart Van Dijck
Floris Vanhoof & Lieven Martens Moana
Lieven Segers
Ria Pacquée
Angelo Vermeulen
Pierre Mertens
Uwe Teichert
---
DJ
Artist - Hantrax
Various Dj sets
---
Pink Flamingo Fusion Projects
Artist - Band of Han with Andrew claes, Elko Blijweert, Jeroen Stevens
Atypical jazz compositions by Han for his band, Pink Flamingo Fusion Project with improvisation.
Shows in Sugarcoat sessions, scheldapen, and bar mundial.
---
Tique
Artist - Hantrax
---
Electric Sheep
Artist - Hantrax, Lies Van Gasse (poet/writer) and Michael Brijs
Poetry and live drawings of Lies van gasse with musical performance by Michael Brijs and Han.
Location: Watou, Arenberg, and Theater aan zee
---
Speedism
Artist - Hantrax
---
In Progress - Michiel De Malsche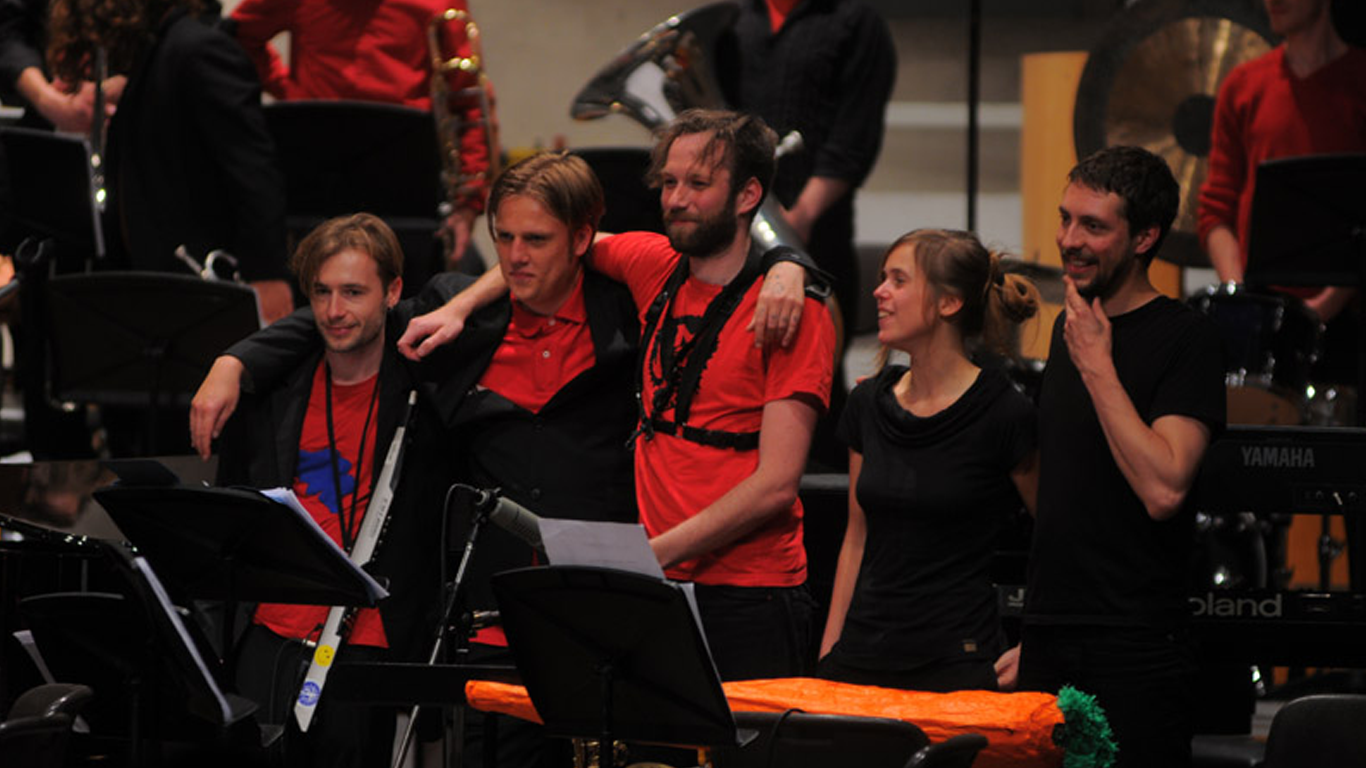 Artist - Michiel de Malsche(composer), Andrew Claes, Lynn Cassiers, Vincent Brijs, Bert Docks and Han Swolfs
A symphonic piece for 5 soloists with improvisational and jazz background.
Location: De Casino, Brakke grond(netherlands) and Bijloke
---
Bands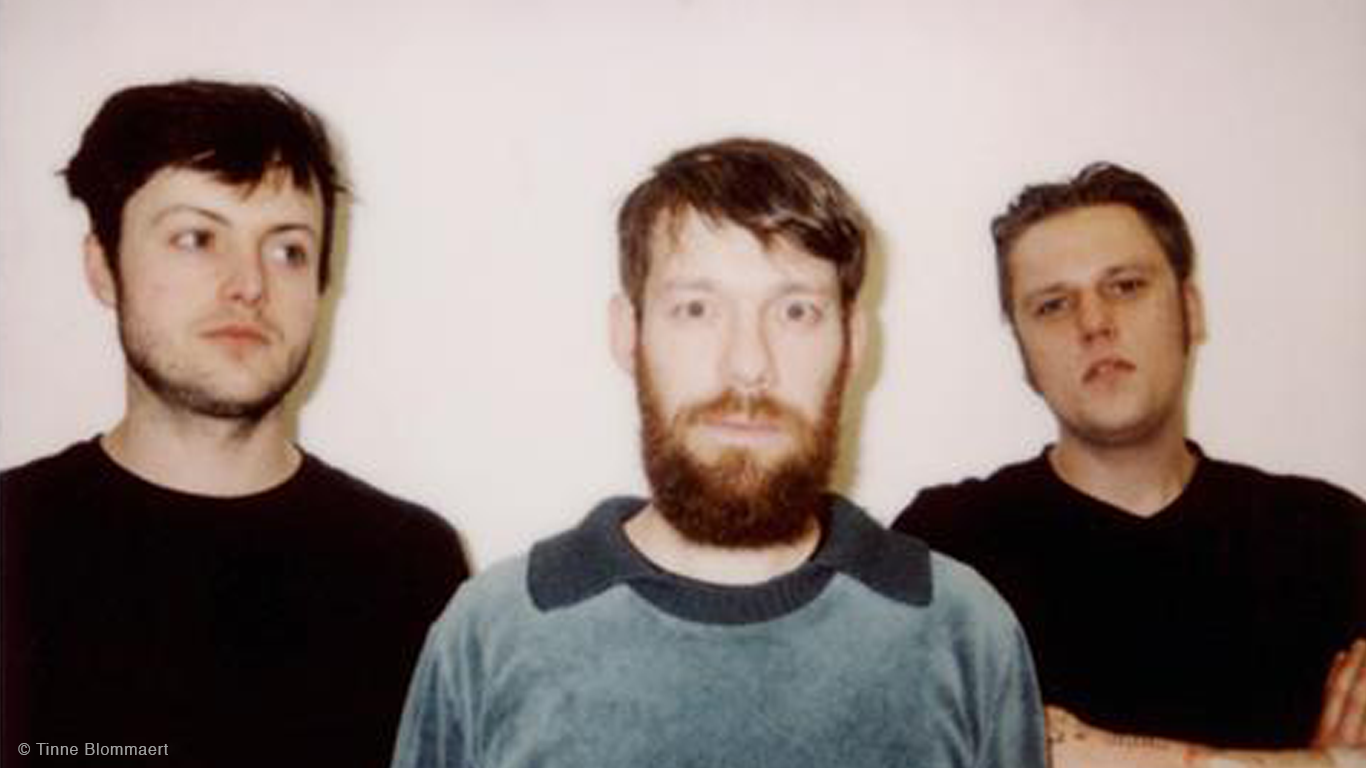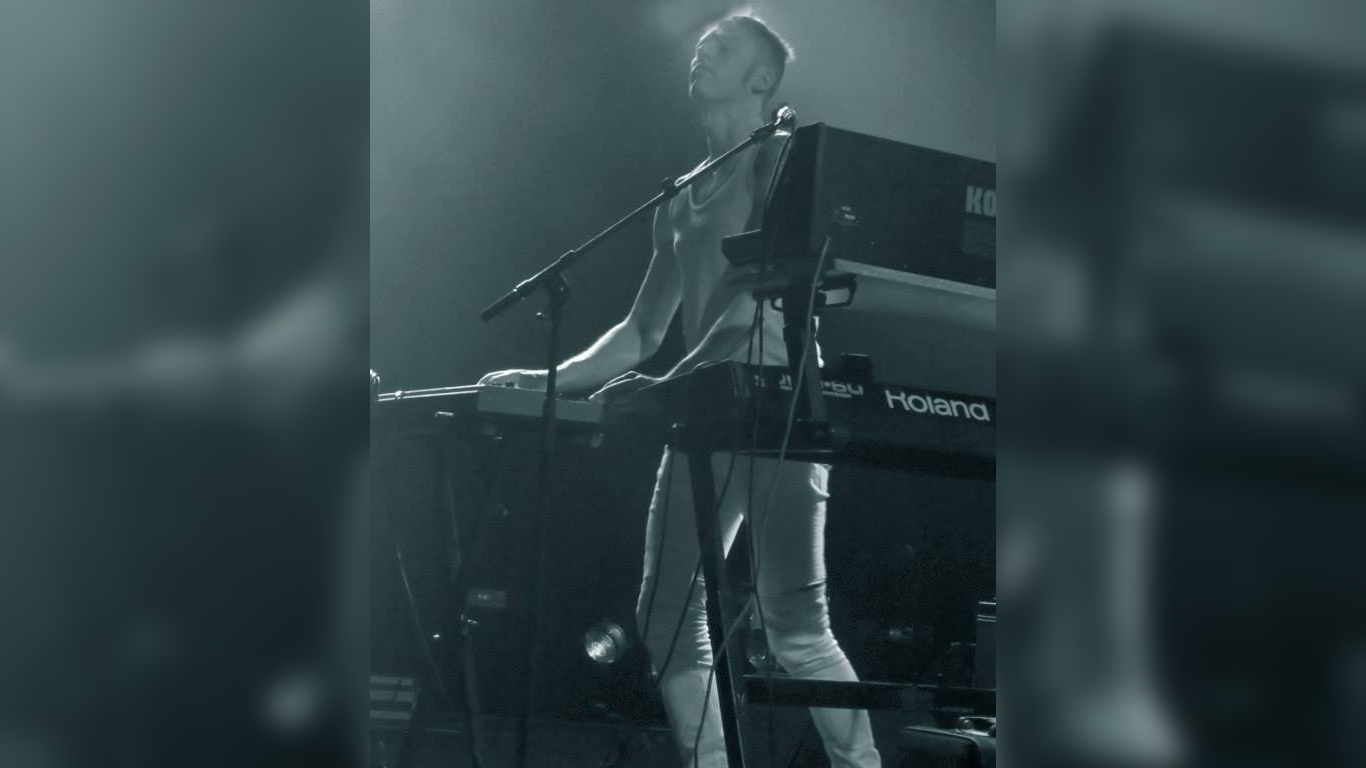 Artist - Band of Stef Heeren
Stef asked Han because of his specialty in Synthesizers, Han played with this band. during the album "Weltuntergangstimmung"
Location: Vooruit, A.B, , Naherholung Sternchen , Berlin, Brakke grond and so on.
---
Abbatoir Fermé
Artist - Michiel de Malsche and Han / Capsule and ensemble Zefiro Torna with Elise Calluwaerts
Music for the play by Stef Lernous
Location: Kunstencentrum nOna, Mechelen
---
Nosferatu Soundtrack at Kask
Artist - Michiel De Malsche (Piano/Compositions), Han Swolfs (Analog Synths), Bert Dockx (Electric Guitar) & Romek Maniewski (cello)
'Nosferatu, eine Symphonie des Grauens', the legendary masterpiece by Wilhelm Friedrich Murnau,
with a completely new soundtrack written & performed
by experimental ensemble EXPULSION PROPELLER,
played live @ Muziekcentrum 'DE BIJLOKE', Ghent.
Location: Muziekcentrum 'DE BIJLOKE', Ghent,
---
Expulsion Propeller
Artist - Hantrax
---